Valentines is that time of the year to celebrate love. Gifts and flowers are the order of the day. You may be tempted to find something unique for the love of your life and forego the traditional Valentine's flower and gifts. However, don't give up yet. Gifting your spouse or any loved one is a norm but finding the right Valentine's day flowers or gift is not as easy as you'd expect.
At this point, you are looking for information on how to make it special. Here are simple flower bouquets and gag gift ideas.
Flower Bouquet
Carnations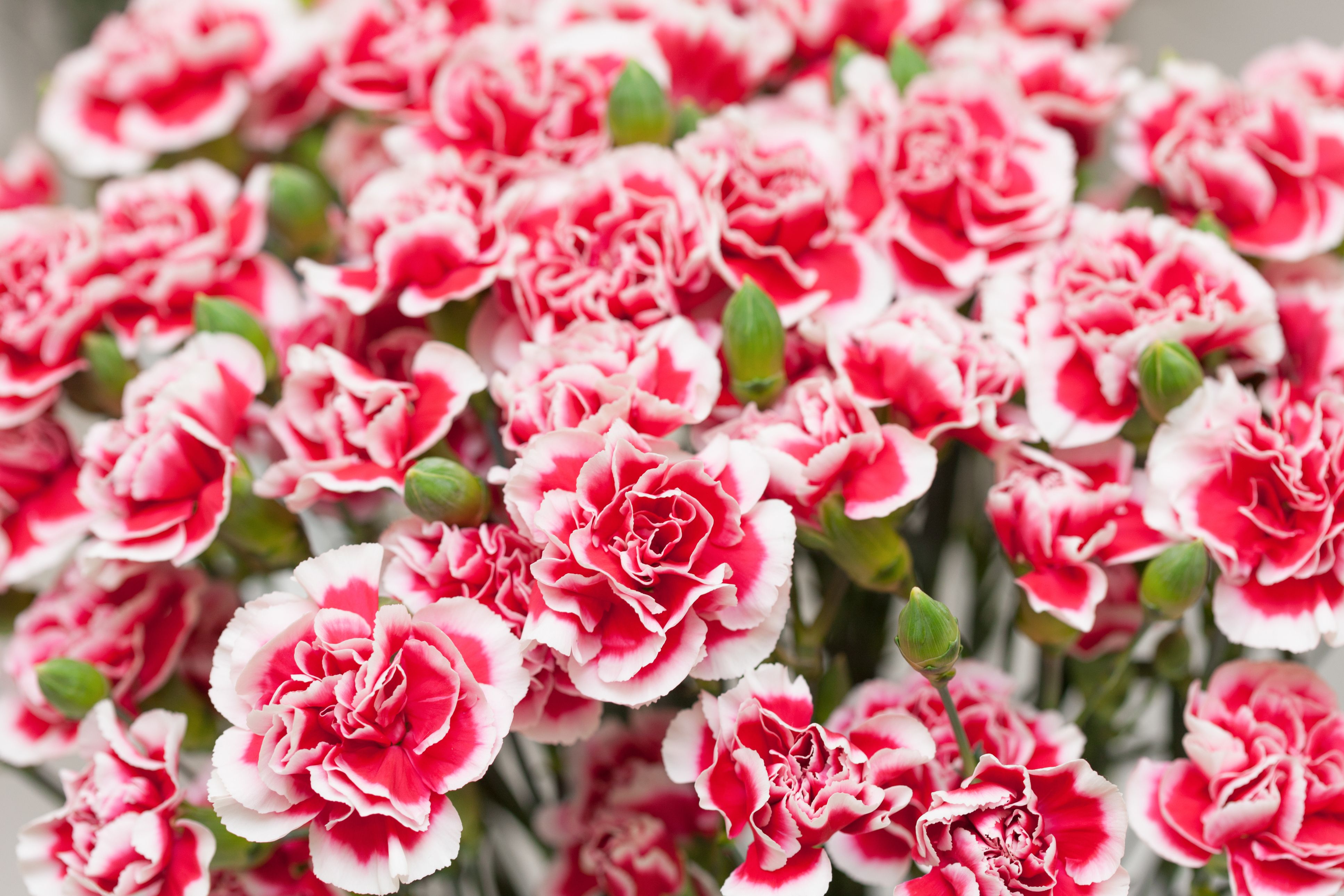 Carnations are not only colorful, but they stay fresh for long in vases with water. Red carnations at a favorite for this season because of their color of romance and desire. But love can be spiritual or for family. In this case, a bouquet of pink or white is appropriate.
Carnations can also be mixed with other flowers such as roses. A mix of colors and different flowers make an impressive gift for a loved one. The best part is you can find already made bouquets from a florist online, or you could do a die project and create your bouquet. Either way, it is a thoughtful bouquet.
Lilies
Lilies are also a favorite because they are beautiful, colorful, and full of a beautiful aroma. They are hardy and can be found throughout the year. With the different colors available, you can create a unique bouquet, so a loved one has a happy valentines day.
Lilies also make great bouquets mixed with other flowers. Roses, carnations, daisies, etc., all make a great mix with lilies. They give a textured bouquet that is appealing to the eyes. The multiple colors make this a very adaptable flower, as can be a mixed flower bouquet or pure stand. It's all dependent on your taste.
Roses
When it comes to classic flowers, roses take the cake. No matter the occasion, rose flowers are most times a default. Sometimes they are considered boring, but that doesn't have to be the case. Roses come in various forms and colors and make some of the most exquisite flower bouquets. Whether as a monochrome standalone or a multicolored standalone bouquet.
They can also be mixed with other powers such as tulips, carnations, sunflower, etc., just to add a bit of energy to the bouquet.
Gag Gifts
Pickle Bouquet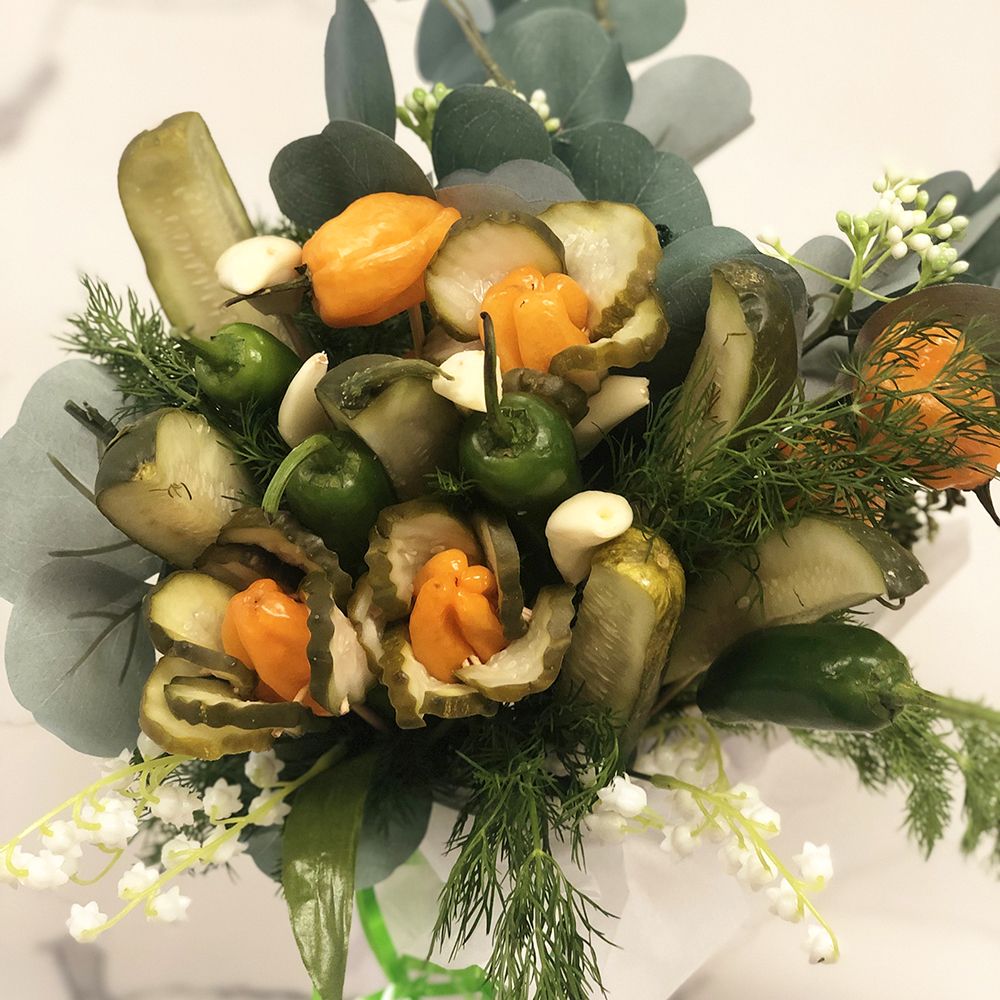 You don't have to settle for the cliché flowers and chocolate. Give your friend or spouse a happy Valentine's day by making a DIY pickle bouquet. It's a unique idea and is bound to tickle their funny bone. It is very unexpected, and they are bound to appreciate the work that went into it.
Restroom Dart Game
Magazines are fun in the toilet, but what if you can spice it up for your better half? A restroom dart game is a pleasant gag gift. This will not only be a gift for your spouse but the whole family, especially for the kids. It will be a party where you can buy a bathroom.
Romantic Embroidered Tissue Paper
Plain toilet paper is okay; practical even, but what's keeping you from putting a smile on your lover's face with an inscribed one? You can buy one of these at your local store or online. If you feel adventurous, a custom-made toilet paper with funny inscriptions such as a Sudoku game or some tiny hearts.
Selfie Toaster
Another way to have a gift for your loved one is to buy house appliances like toasters. You are probably wondering what's the fun in that. This is no ordinary toaster. A selfie toaster can print out of rather burn out impressions I toasted bread. It is a unique idea for a gag gift this Valentine.
Funny Customized Socks
Socks are best for those chilly nights when you just want to lounge in the house with your loved one. Not only is this gift practical it can be made fun with customized messages around it. You can also pass their name at the bottom with funny puns. Bright colored socks are recommended as it adds to the cheeriness of the occasion.
Customized Mugs
These are mugs with funny designs or with encryption. Kissing mugs are just one of Valentine's best, but a Mr. & Mrs. mug can also work. Use your imagination and surprise your loved ones.
Conclusion
Valentine's day gifts don't have to be fancy or limited to chocolate and flowers. Yeah, flowers are ideal, but you can make it a valentine to remember by including gag gifts and unique flower baskets. Next time you want to impress your lover, friend, or family member, think of funny gifts to accompany those treats and Valentine flowers.