For centuries, human beings have employed several methods and have also come up with several new technologies to make their work easier and their product better. In olden days, humans have been using stone and wood as materials for building houses, walls, furniture, etc. these have been slowly replaced or reinforced by new technology, processes, and new materials so as to improve quality and functionality over the centuries.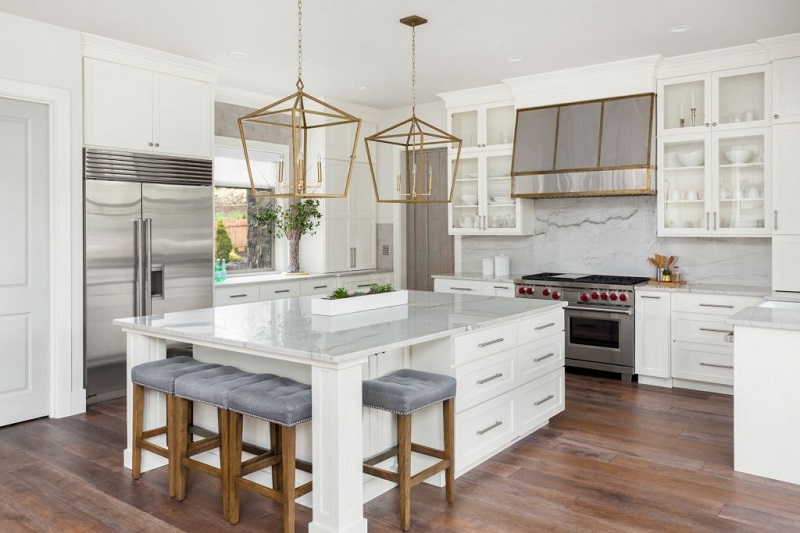 Engineered Stone – A Quick Guide on It
For the novices, the word 'engineered stone' might sound absurd as how can a stone be artificial or engineered. However, modern technology and modern industrial processes have enabled man to unlock new materials by mixing up different stones with different resins and chemicals to produce new stones with unique attributes.
What are engineered stones? Well for those who don't know about these stones, the engineered stones are made from a mixture of quartz crystals that are bonded together with the assistance of resin binders to create engineered stones. It is often referred to as quartz in the industry due to the usage of quartz crystal in its production.
They are very similar in appearance to natural stone, but they possess qualities that a natural stone do not possess. They are widely used to build bench tops. To understand it deeper, let's look into some of those benefits that engineered stone bench tops hold over natural stone ones.
Benefits to Engineered Stone Bench Tops You Need to Know
Attractive: if you are someone who loves sleek smooth surfaces, you will absolutely adore an engineered stone benchtop. Though it might appear to have similar texture and colour like that of natural stones such as granite or slate, upon closer inspection you will realize, quartz is more uniform in colour, and also have different colour variants one can choose from.
Wear and tear: engineered stones are very durable; it is as hard as granite but it won't crack easily. Thus, you can ensure that it will last for a very long time. Highly resistant to heat, you can leave a hot pan on it and not worry about scorch marks, though the use of a chopping board is still recommended, they possess high resistance to scratches and cuts.
Easy cleaning: in natural stones, the surface of the stone is porous; this lets water seep through from the surface which can cause the growth of bacteria in the fissures and pores of the stone. This makes the cleaning of it a hard task. However, with engineered stone, the surface does not absorb water. So the risk of bacteria forming is no longer a major concern. This also makes cleaning extremely easy and makes it ideal for working with fish, meat or vegetables, etc.
Stains: what happens with natural stone bench tops is it tends to stain over prolonged use, However, the unique properties of engineered stone bench tops make it highly resistant to stains when compared to that of natural stones like granite, etc. So, fear not for scorch marks or scratches and stains. Unlike natural stones engineered stones look better as time goes on.
To conclude
So, now we have detailed the benefits to engineered stone bench tops, it is now time to purchase it. Available in so many different colours and styles, one can be spoilt for choice while selecting to suit your preferences. Engineered stone bench tops are perfect for your kitchen renovation plans and its high resistance to stains, cracking and non-absorbent surface makes it ideal for kitchen countertops when compared to that of natural stone bench tops.