Firepit table in the UK is in demand these days. People love to have them as it provides warmth, comfort and makes the area look classy. By adding this in your garden, you can make a good sitting place for your friends and family. But if you are looking for the fire pit table for the first time, you have to stay conscious. They have many different types and come in many different styles. You need to pick one that is best for the surroundings and need. There are other few things you need to pay attention, like the size of the table and the height of the table.
The other thing you need to keep in mind is safety rules and regulation to keep these tables. There are some places where keeping on burning things are banned. Of course, you will not like to break the law as it will only cause difficulty for you and for no one else. In this article, you will specifically learn about the types of fire pit tables.
Wood burning fire pit table
It is a type that provides a lot of warmth. Moreover, you can do a barbecue or cook other food on this table. The things or you can say the material need for this table is wood and fuel. So, make sure you have a storage area where you can keep the stock. Now here you get options, whether you need a permanent one or temporary.
If you have enough space and looking for a permanent one but not know much, better take help from the internet. Not only you get a good suggestion about the style but also able to find guides to install the table on your own. If the design you have in mind is complex, then it is better to hire experts, as they will do a better job for you.
Finding a portable table is not difficult. Moreover, if you think, here you will not get enough options, you are mistaken. Even here, the options for you are unlimited. The tables come in different sizes, shape and material.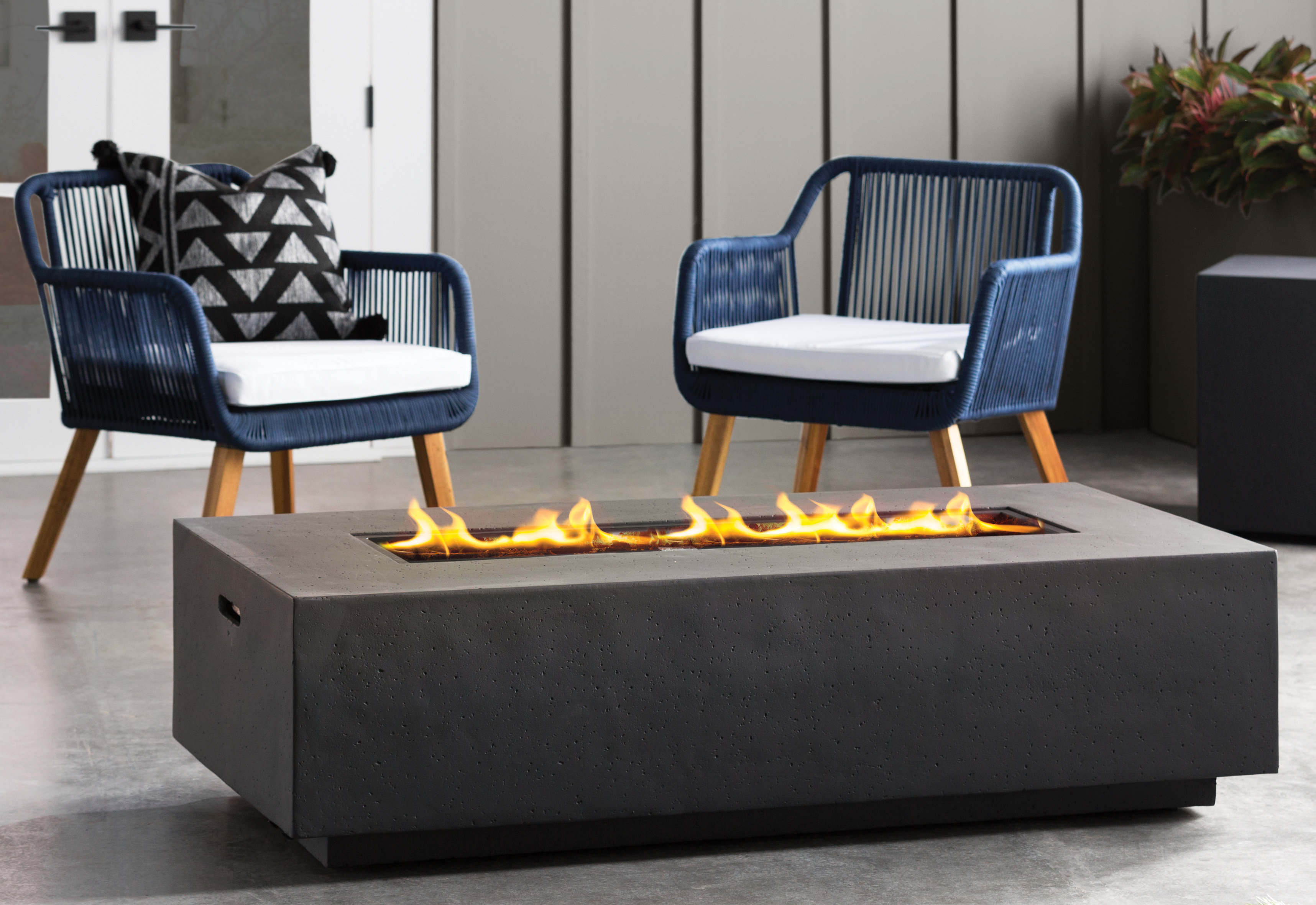 Now you might think this table doesn't have any drawback. The reality is quite the opposite, as there are few. You have to stay quite careful while burning fire, also keep the children away. You have to clean the table manually too. It takes time, and you have to make a lot of efforts.
Gel fuel burning fire pit table
These tables are easy to carry and versatile at the same time. The only drawback is that it didn't generate a lot of warmth. Still, it looks quite attractive, makes your backyard look aesthetically appealing. Also, you don't have to bear smoke scent, as there is none. With this table, you need to stock fuel too. However, you may face issue fining the fuel on stores, but you can easily find it online.
Natural gas burning fire pit table
It is the table that is famous among people more than others. There are several reasons behind it like it not only look beautiful but ok for cooking too. You get good warmth from it and safe to burn. The options you get here are also enough. You can go with the portable one but if you are looking for a permanent set up in your home, go for it. This table doesn't have ashes or cause any air pollution. It simply means nor you will be suffocated sitting around, and also the environment stays safe too. Lastly, when you have a permanent setup, there is no need to keep stock. With the portable, you have to arrange a propane tank. Source: oseasons.com/fire-pit-table-uk/